Tomball Pool Builder
When summer rolls around in Tomball, Texas, there's no better way to relax than diving into your backyard pool. Whether you're looking for pool repair services or an all-new custom inground pool, the Backyard Pool Specialists are an excellent choice for a Texas pool builder.
Versatile Pool Services
Whether you're interested in a geometric design or a more unique, freeform pool setup, you're in the right place. Are you looking for a simple pool, or are you in the market for waterfalls, fountains, and a spillover spa? If you haven't decided, there's no shortage of inspiration in this gallery of completed work. The Backyard Pool Specialists can handle any pool-related job you have in mind.
Swimming Pool Builder and Pool Remodeling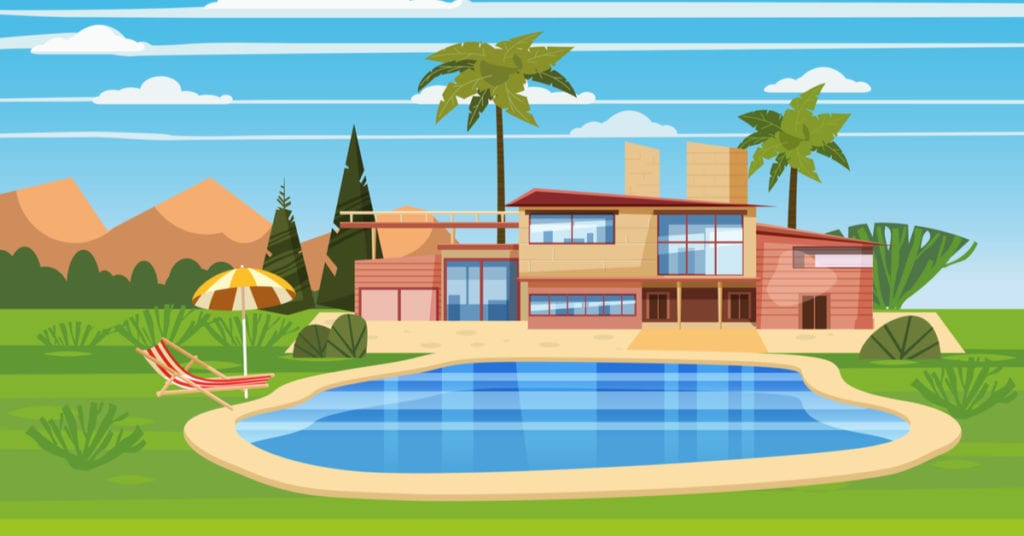 Highly experienced, expert craftsmen handle all new pool construction and pool remodeling with supervision from the owners. Remodeling and maintenance can be as simple as cleaning and draining, or it can include expansive changes such as installing and updating pool lighting. No matter the project, the owners carefully manage it to make sure it's completed on time, and take a personal interest in making sure everything is perfect for you. The ultimate goal is to transform your outdoor space into something that reflects your needs and lifestyle.
Outdoor Living Spaces
Pool construction isn't limited to the pool itself; The Backyard Pool Specialists can include comprehensive poolscape packages including outdoor fire features, an outdoor kitchen, or a bar, all types of patio covers, and so much more. All can help make your backyard the envy of the neighborhood. When it comes to your new poolscape, there are many stylish and functional choices available to make sure you enjoy the backyard of your dreams.
Water Features
Modern pool design believes form and function go hand in hand. Diving into a swimming pool on a hot day is always heavenly, but the multisensory touch of a waterfall or fountain truly elevates the experience. It's a beautiful sight to behold, and nothing is calming like the sounds of falling water. If you're interested in a pool with the best in modern water features, the Backyard Pool Specialists offer choices like:
Waterfalls
Fountains
Decorative Accents
Rock Waterfalls
Spa Spillover
A New Spa
An attached spa adds a sense of elegance and luxury to any pool. With modern heating technology, a well-made home spa is as environmentally friendly as it is enchanting and practical. You can also request an unattached or standalone spa for your backyard renovation project.
The Backyard Pool Specialists Advantage
Here at Backyard Pool Specialists (BPS Pools), we have decades of experience building, repairing, and maintaining pools for our community. In addition to excellent pool building services, we can build outdoor kitchens, patio covers such as pergolas, and more. If you're in search of a Tomball pool builder, contact us with your pool building plans and ask for a free quote. See why we are a Tomball pool builder rated a cut above the competition.