Texas Backyard Living At It's Best!
Texas backyard living, are you opting in to make it the best it can be?
Texas is one of the fastest-growing states in the US. The cost of living is affordable, the weather is temperate, and there are many great things to see and do. But, where is the best place to be and the most cost-effective? In one's very own backyard. So, why not make it simply the best!
Each backyard is unique to the property. Some are flat, some have rolling hills, some are small, and others are large. It does not matter the size, shape and layout. By scheduling a free consultation with an expert Backyard Pool Specialist, you would be amazed at how a boring backyard can be transformed into an incredible one.
So let us get started and tell you about BPS, The Backyard Pool Specialists. We are a top-rated pool builder located in Cypress, Texas. As a family-owned and operated company since 1978, we have built a superb reputation.
Now let us talk about what we do and why you should choose us for your Texas backyard living oasis.
Inground Pools and Spas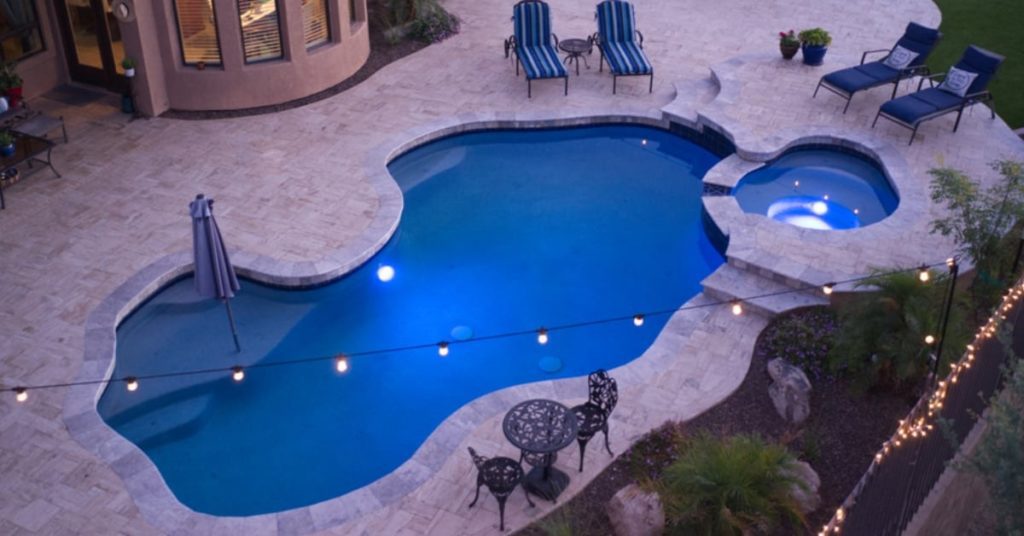 Are you looking for a new custom inground swimming pool to be built? We transform dull backyards into amazing ones with complete customized inground swimming pool construction. How about a spa built within or alongside? We can do that too.
Pool Renovation
Do you have an existing pool that needs an update? Do you need a minor fix or a complete pool renovation? We do it all, from basic repairs and remodels to extensive and complete pool renovations.
Water and Fire Features
Along with your new custom pool or remodeling, how about adding features to enhance your Texas backyard living lifestyle? Have you thought about water features? The sounds of trickling water can be pretty soothing, along with the genuinely gratifying ambiance. Oh, and do not forget the fire features. If you love to swim at night, do you realize how fantastic a few fire features surrounding the pool can be?
Outdoor Kitchens
Now let us move on to the decking around the pool and extended patio where an outdoor kitchen can expand the Texas backyard living fun. Invite family and friends, move out of the kitchen and entertain in the luxury of your own backyard. And do not forget the firepit or outdoor fireplace to complete the setting.
Patio Covers
One more thing! What happens when it rains? It's time to think about a patio cover. Pergolas, pavilions or gazebos are all ideas to consider. Each is different but can be custom-built to blend beautifully with the home and backyard style.
Texas Backyard Living, Want To Learn More?
As we can go on and discuss in more detail the endless options to expand your Texas backyard living lifestyle, we will stop here. We would like you to contact us to provide you with so much more information while learning about your Texas backyard living needs, desires, and what is best for your lifestyle.