Splashing Into 2021: New Year's Resolutions for Swimming Pool Owners
Last summer, swimming pool demand skyrocketed 200% after anemic sales in March and April, according to news reports. This was a direct response to the realization that lockdowns were here to stay.
But now that you have a pool, or if you've had one all along, how can you get more enjoyment and satisfaction in 2021 out of it?
There are several simple ways to make the most of your swimming pool in the new year. And some are as simple as making a phone call!
In the following article, we'll discuss 5 New Year's resolutions for swimming pool owners that will leave them smiling.
1) New Year's Resolutions for Swimming Pool Owners Starts Small
One of the best ways to improve your pool in 2021 is to eliminate any worn parts before the season starts. Pool skimmers, steps, ladders, lights, drains, and returns are all items you should inspect for wear or damage and replace now before the season's buying crush.
Other parts for your heaters, filters, chlorinators, pumps, and filters also are crucial to keeping your pool running in fine working order. Check these parts before the season starts because inspecting and replacing worn items will reduce headaches later when you want to enjoy your pool, not repair it while the sun is hot.
2) In With the New
Improve Pool Safety Tips
You can improve pool safety tips and accomplish some resolutions for your swimming pool by upgrading your accessories and equipment. Not having the right safety equipment can make the pool more of a worry than a joy. Every year there are stories of children wandering into pools and drowning. In some cases, these are avoidable tragedies.
Look to add or replace your self-latching hinges or add a self-closing gate to avoid mishaps. Also, consider upgrading your safety pool cover, pool fencing, or adding a pool alarm.
Are you not having as much fun as you thought, sitting by the pool? Consider new patio furniture that will increase your personal comfort and style. Remember to add a little shade near the pool for those hot days and a few recliners to sunbathe and relax.
3) Exercise More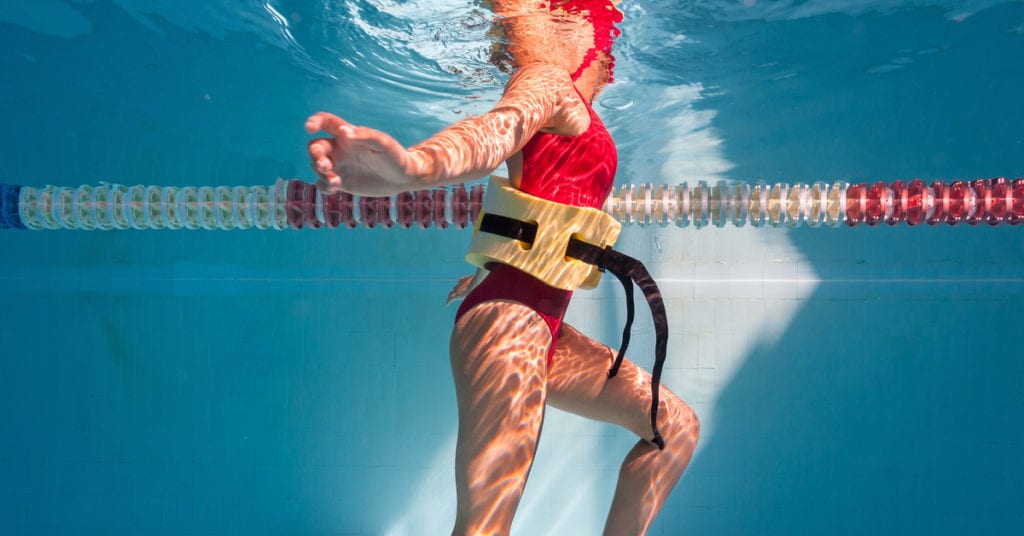 Have you found yourself with some excess weight or that "pandemic 15" hanging from your mid-section? Make your resolution now to start exercising more in your pool. One great way to make sure you start using your pool for laps or other exercises is to consult a personal trainer or a swim instructor.
A certified swim instructor can help you learn the proper strokes to maximize fitness or improve your technique, so you get the most out of your workouts. Also, they can help you set reasonable fitness goals for your skill level.
4) Is it Time to Go Green?
To improve your pool's green footprint, and reduce the energy it consumes, consider switching to low consumption LED lighting and installing a solar cover when your pool is not in use.
A solar cover will help reduce evaporation and keep debris that can affect the pool's chemicals out of the water.
5) More Fun
Plan now for more fun later. Is it time to consult a pool professional about improving your patio? Adding a bar or outdoor kitchen? Maybe a sauna or spa is in order? If you want to maximize your pool's value, make sure that it's a place that fits your entertaining needs.
Start Now!
If you are considering upgrades to your pool — or want to offload maintenance finally — now's the time to get started. Don't wait until the last minute and miss the season for your improvement because companies are booked with existing companies.
Summer will be here before you know it and these New Year's resolutions for swimming pool owners are here now.
Get started by knocking out your list by contacting BPS The Backyard Pool Specialists trained service professionals today.