Montgomery TX Pool Service; Cleaning, Repair, Maintenance and More
With average highs in the region of 95°F, a swimming pool isn't just for summer fun and entertainment in Texas – it's a necessity.
So, if you've finally given in to the overwhelming heat and decided to build your own oasis, you need to find a reliable pool company to satisfy your wishes.
When you choose a Montgomery, TX pool service, you also want the assurance they'll be able to see to your needs for years to come. Here's what every good swimming pool service company should offer.
New Pool and Spa Construction
Before we discuss our Montgomery TX Pool Service; cleaning, repair, and maintenance, let's start by saying that we are a professional pool builder who builds custom pools in Montgomery, Texas, and beyond. Our new pool and spa construction are un-matched in the industry.
We have built an excellent reputation. Our clients love us. They have had the great opportunity to have the pool of their dreams built while they experienced new fun and excitement, minus the stress. They always were confident that we were with them throughout every stage of the process to ensure their complete satisfaction.
We are accomplished pool builders who have a broad portfolio of designs for you to draw inspiration from as we aim to build a pool that exceeds your expectations.
Swimming Pool Remodeling Services
We would also like you to know that we offer complete swimming pool remodeling and renovations, no matter the project's size and scope.
Have you recently bought a home with a less-than-desirable pool? Do not worry! We can refurbish it to your standards with the minimum of fuss.
Perhaps your pool's still in good shape, but it lacks that something-extra you crave. How about considering a spa or a deck to give your existing pool a new lease on life.
Some of the pool renovation services we provide are: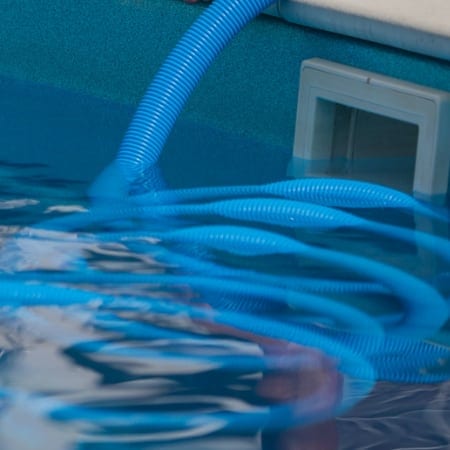 Pool re-plastering
Tile and Coping replacement
Deck refurbishment
Adding a spa or water feature
Building patios, pergolas, landscaping, and lighting
Equipment upgrades
In most circumstances, remodeling an existing pool's a lot cheaper than building a new one, but it's fraught with risk. Make sure you've got an expert by your side during this undertaking.
Extra Embellishments
The best swimming pool builder goes above and beyond to ensure ultimate satisfaction with the final product. The Backyard Pools Specialists (BPS Pools) team of experts will assure you that the options we provide like water features, outdoor kitchens, and other nice-to-haves will be aesthetically pleasing. They will work hand in hand with the pool and blend beautifully with the entire backyard space.
These extra elements will add curb appeal and value to your home, so it's worth working with an expert to get them just right.
Swimming Pool Cleaning Services, Maintenance, and Repair
Now we can talk about Montgomery TX pool service, cleaning, repair and maintenance.
Your relationship with your Texas pool service company shouldn't end when your pool's completed. You'll need their advice on how to care for your pool and keep your equipment working at its optimum level to ensure your pool water stays crystal clear, healthy, and safe for all swimmers. We all know how much fun owning a pool can be; however, pool owners know that with fun and relaxation comes work. That is where the BPS Backyard Pool Specialists come in.
Take a look at a few Montgomery TX pool service options:
Weekly pool maintenance
Bi-weekly pool maintenance
Adding of chemicals only
Equipment service, repair, and new installation
Premium services
Vacation only services
Pool inspections
Pool school (this is a great feature that many pool builders do not offer and we are proud to offer this great service to all of our pool build customers)
You can always rely on the BPS Backyard Pools Specialists!
Choosing the Ultimate Montgomery TX Pool Service
With over a century of combined experience, Backyard Pool Specialists (BPS Pools) is the best known and most trusted Montgomery TX pool service, cleaning, repair, and maintenance pool company. And let's not forget we have an excellent reputation for building new custom pools and remodeling existing pools.
Get in touch today. Let us show you how we can help you, whether it's building a new custom pool, renovating an existing pool or providing pool service, cleaning, repair, and maintenance, let's start working on your perfect pool today.