Cypress Custom Pools Cost
In the summer, Cypress Texas gets a daily high temperature of over 87 degrees. It can get quite unbearable which can get you to start thinking, "hmmm, wouldn't it be amazing to have a beautiful backyard oasis created with luscious scenery and the ability to take a dip to cool off."
Then you may start to wonder how much do Cypress custom pools cost? If so you're in the right place. In this article, we'll discuss what influences pricing so you can understand how it works.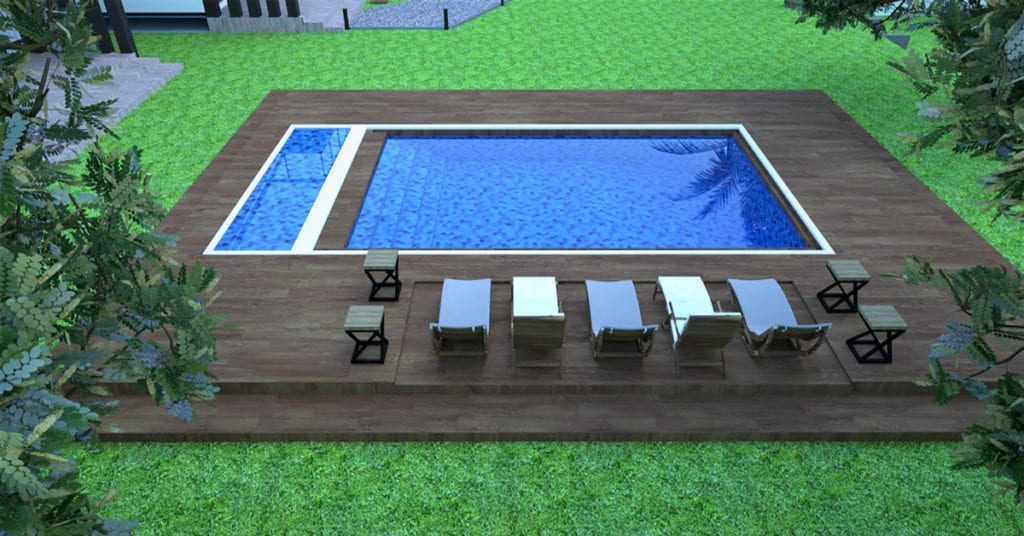 Size
When you get a new pool, one of the biggest things that'll influence pricing is how big you want it to be. You should take into account not only how wide but also how deep.
Obviously, the bigger the pool, the more expensive it'll be. This is because more labor and parts have to go into building it.
Type
There are several types of pools you can get: inground, semi-inground, above-ground, and even indoor. Semi-inground pools will be cheaper, while indoor pools will cost significantly more (up to 10 times more!). Above-ground pools are also relatively cheap; they usually cost a lot less than inground pools.
Material
Typically, you can choose from 3 types of material for pools: fiberglass, concrete, or vinyl. These differ in cost, but they also have pros and cons regarding size, shape, options, and lifespan.

Fiberglass can be high in cost, and you are limited as to the size, shape, and added options. They can last around 30 years

Concrete/gunite, because of the vast array of sizes, shapes, and added features, the cost can vary greatly. It is the recommended choice of homeowners because they are custom and can be built to meet all different budgets. They can also last over 50 years.
And lastly, vinyl is the cheapest to install. There are standard sizes and shapes to choose from, and a new liner is usually needed after ten years.
You'll have to weigh these factors up and decide which works best for you.
Customizations
To get the cheapest pool possible, you should just stick to the basics. But if you have room in your budget, you might want to add beautiful fiber optic pool lights, water features such as fountains and bubblers, or even a slide built into a rock waterfall!
Obviously, the more customizations you get, the more you'll have to pay. This is especially true if you use high-end tech, such as pool lights that can be controlled from your smartphone.
Quotes Give You a Better Idea on How Much Cypress Custom Pools Cost
As you can see, many factors go into pricing, While we couldn't give you exact numbers, hopefully, this article has given you a better idea of what is involved when determining how much Cypress custom pools cost.
Of course, the best way to get a clearer idea of pricing is to call and set up a free consultation. That way, you put a dollar amount on the pool of your dreams,
Are you ready for a free no-obligation quote from a top-rated Cypress Pool Builder? Then get in touch with us now. We at BPS Pools (Backyard Pool Specialists) have over 30 years of experience and can build a high-quality custom pool for you.