Houston Pool Equipment Repair: How To Repair Your Pool Equipment
When you dreamed of building a swimming pool, you imagined an oasis where you could get away from it all without going any further than the backyard. Those dreams likely didn't include equipment breakdowns.
While your pool promises many hours of relaxation, you'll also spend time on maintenance. It's the reality of pool ownership. Sometimes pool equipment breaks!
In today's post, experts in pool equipment repair in Houston share tips on maximizing time in the pool and minimizing time spent stuck on the pool deck. We'll dive into common problems, proactive maintenance, and what to do when you run into problems you can't solve.
Common Pool Equipment Problems
The inner workings of swimming pools are simple and, at the same time, complex. Sometimes what seems like a severe problem has a simple remedy.
Maybe you wake up to a pool full of green or cloudy water. You probably skipped water testing, and the chlorine level dropped. That's an easy fix!
When the mechanical components go awry, it's not always so simple.
When the pump fails, you'll notice discolored and dirty water. If your filter quits doing its job, leaves, debris, and algae may accumulate. A broken heater can ruin your plans to extend the swimming season.
All of these common pool equipment problems need help from a pool repair specialist.
Why Pool Repair Isn't Always a Good DIY Project
Routine cleaning and simple maintenance and pool equipment repairs are sometimes tricky. You might suspect you have a problem but are you sure? Unless you're a qualified electrician, DIY for some repairs can be dangerous and end up being more costly in the long run.
Frankly, some pool owners are excellent swimmers but lack mechanical skills. Buying a book titled How to Repair My Pool Equipment likely won't help either.
There are other DIY pool projects you can tackle that won't rob your wallet and your peace of mind.
Who Are You Going to Call?
When you have strange goings-on, you call ghostbusters. For quick diagnosis and repair of any of the three primary pool components, it's best to search for Houston pool equipment repair.
Calling a pool company that services Houston and the surrounding area ensures quick response and technicians familiar with pool problems common in this part of Texas. Pool professionals make great friends!
How to Minimize Pool Equipment Catastrophes
As a swimming pool owner, you're kind of obligated to preventing problems. Your pool maintenance program can determine whether you sink or swim. You have four primary pool components to keep your eye on, including:
Pool interior
Filter system
Skimmers and Returns
If you're not sure how to check each of these parts of your swimming pool, let your pool service company show you. You play a critical role in preventing catastrophes by routine water testing and a regular cleaning schedule.
Call Today for Pool Equipment Repair in Houston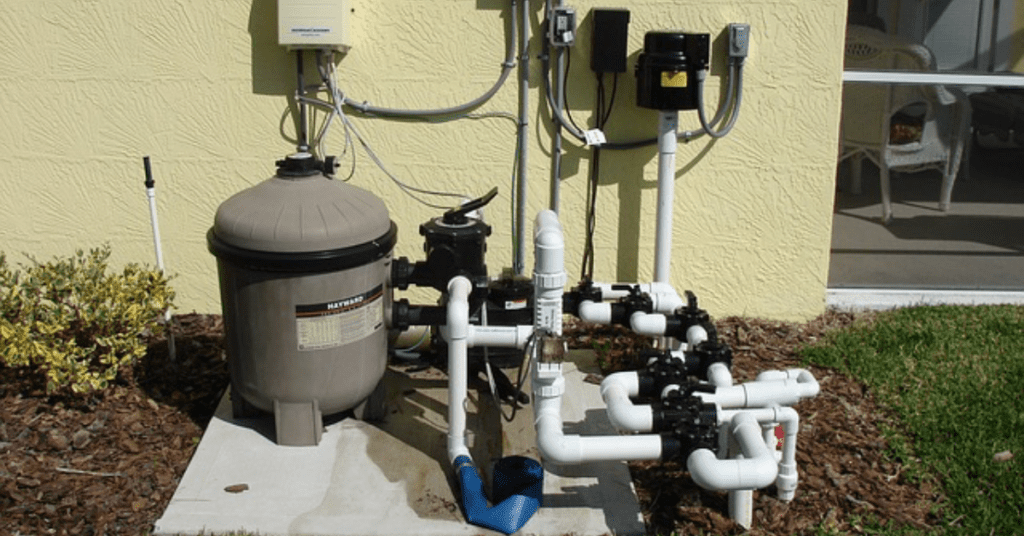 Whether it's a pump or other part of the filtration system, or your pool heater, reaching out to a local pool equipment repair company can save you time, and often, money. Professional pool technicians can quickly diagnose and fix the problem.
BPS Pools the Backyard Pool Specialists have a combined 100+ years of experience with pool equipment repair in Houston. Contact our team today and let us care for your pool! Below we list the areas we service. If you do not see your town, get in touch with us to see what we can do for you.
Houston and Surrounding Areas We Service