Cypress Pool Cleaning Service, Maintenance, Repair and More…
You need a "pool boy", but not just anyone will do! You want a top-of-the-line, diligent, and thorough one.

Finding the best pool cleaning service isn't easy. You have to sift through the many bad or mediocre companies to spot the finest. But with the warmer weather of spring and summer here, now's the time for a sparkling-clean pool.

Keep reading to learn about how we can help you have the gorgeously-maintained pool of your dreams! 
The Best Cypress Pool Cleaning Service Around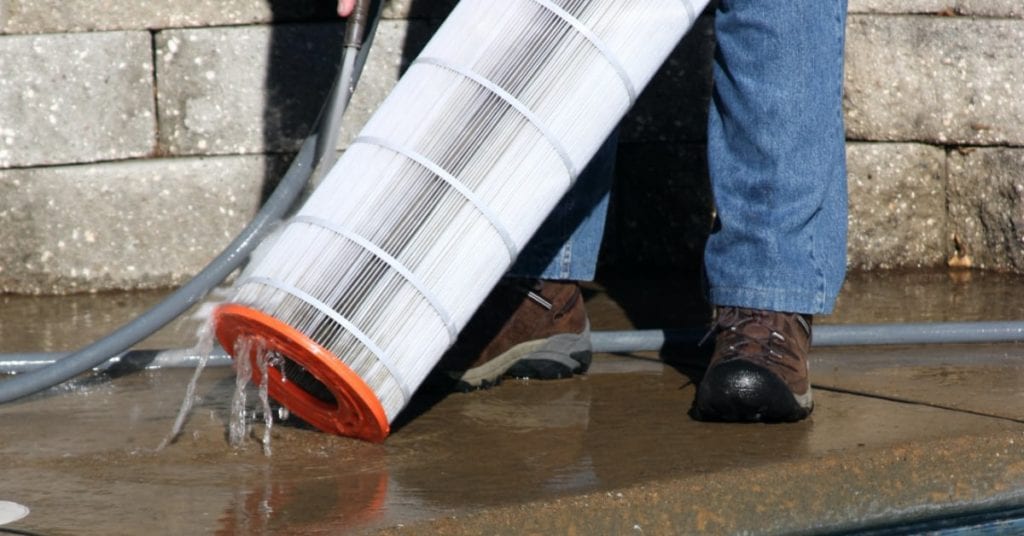 At Backyard Pool Specialists, we do so much more than simply clean your pool. To us, pool cleaning is much more comprehensive and holistic. We know that maintenance performed on your pool is crucial to the overall quality of your pool. 
Full-service cleaning consists of a weekly pool cleaning, complete with balancing chemicals and testing the water. If it's more suitable for your budget, you can opt for a pool cleaning every other week with chemical balancing and water testing.

If you don't need a cleaning, then you can choose to have your chemical levels balanced and water tested every week. We make it work for whatever you need! 

We'll update your equipment as well with alternative chlorination, automation, new lighting, and better energy-efficiency. If any equipment is irreparable, we will find the highest value, most budget-friendly choice for your pool.
Full Pool Service: What Services Do You Need?
If your pool needs something done, we can do it for you. We can drain and clean it as often as you need. A drain and clean will purify a pool that's turned green over the winter or is in need of a clean after purchasing a home. 

We will clean your filter. Cloudy water means that your filter needs to be serviced. We can handle sand, cartridge, or DE filters.
When you're on vacation for a week or longer, we will ensure your pool's in good hands.
You can also enroll in our Premium Service Program plan. It includes three service calls a year and a 15% discount on necessary repairs and parts.

If you don't have a pool yet, but want to get one soon, we also offer a pool school to help you learn how to be a good pool owner.

We provide pool inspections for those considering purchasing a home with a pool to make sure it's safe.
We can remodel pools, install waterfalls and other water features, as well as build custom spas attached or unattached to pools. 
Choose the Best Cypress Pool Service
If you search "Cypress, TX pool cleaning companies near me" online, not all the results will be useful or even close to what you're looking for in a quality service option. "Pool maintenance near me" won't give you much better results either. 
A good Cypress pool cleaning service doesn't have to be hard to find. Don't look any further! 
The absolute best service for pool cleaning, pool maintenance and pool repair in Cypress, TX is Backyard Pool Specialists. Get in touch with us today to learn more.