Just a few decades ago, a home swimming pool may have been viewed as a luxury, exclusive to the wealthy upper class of America. But a lot has changed since then, and according to the U.S. Association of Pool & Spa Professionals, almost 10.5 million homes have a swimming pool today. Custom swimming pools in Spring, Texas, are growing by leaps and bounds.
Thanks to higher incomes, improved technology, and pool financing options, private swimming pool ownership is more realistic than ever before. If you live in Spring, Texas and are thinking about adding a swimming pool to your home this summer, here are some unbeatable benefits. 
The Perks of a Home With a Swimming Pool in Spring, Texas
If you're a resident of Spring, Texas, you know full well what the weather and heat of summer have to offer. Owning a swimming pool is, undoubtedly, a significant perk at this time of year. It's even a perk during the milder months of spring and autumn. 
Other than being able to cool yourself down and escape the Texan heat, here are a few other benefits of owning a swimming pool:
1. The Social Benefits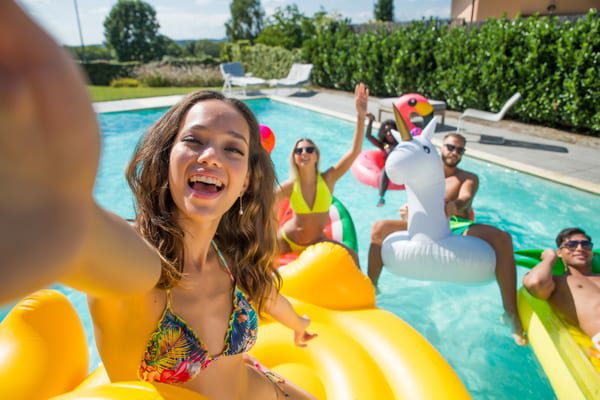 Owning a swimming pool in your local neighborhood puts your home on the map regarding sociability. In other words, it makes your home all the more inviting and creates an environment where you can socialize. It's the perfect spot to host weekend barbecues and pool parties. You can make the most of the Texan weather while you and your kids catch up with friends and family. 
2. It's Great For Physical and Mental Health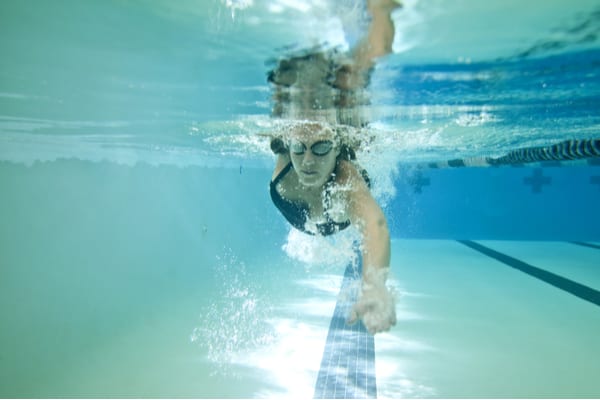 If you want to work on your fitness and enjoy some time outdoors, a private swimming pool is a perfect place to do just that. Exercise is not only beneficial to your physical health but boosts your mental state, too. Your swimming pool is essentially a home gym, allowing you to blow off stress and tension simultaneously. 
3. Add Value to Your Home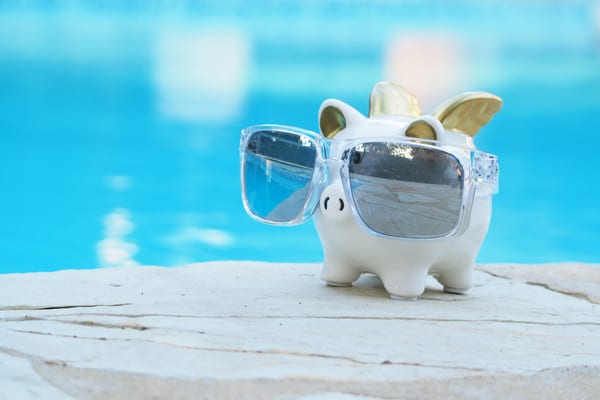 By building a swimming pool and adding extra features such as a barbecue area, outdoor kitchen, or spa pool, adds amazing value to your home. It also means the difference between a backyard that is ignored and neglected versus one that is used to its full potential.
A swimming pool area adds ambiance and character to your home, setting it apart from all the other houses on your street. If you bought your home intending to sell it further down the line, a private swimming pool is a way to bolster your overall return on investment. 
4. Create a Personal and Private Haven for Relaxation
A swimming pool could quickly become your home's go-to relaxation spot. With the addition of sun loungers, a pergola, or a spa pool, a swimming pool area is the ultimate private spot to unwind and relax. You can make it completely your own and turn your backyard into a beautiful "staycation" spot for the summer. This makes it a place where some of your best family memories are made! 
Looking For Custom Swimming Pools in Spring, TX, with New Construction, Remodeling, or Servicing?
At Backyard Pool Specialists, we are your go-to custom swimming pools in Spring, TX professionals. If you're considering building a swimming pool, we have the expertise to bring your oasis to life. 
We also offer expertise in pool remodeling, water features, spas, outdoor kitchens, and pool maintenance. Get in touch with our team at BPS, The Backyard Pool Specialists, today for an obligation-free quote before the Texan heat hits! We look forward to discussing your custom swimming pools in Spring, TX options.