Custom and Creative Outdoor Kitchens Cypress TX
Considering temperatures in the Houston area are 60 degrees or higher most of the year, an outdoor kitchen is a must.
When considering outdoor kitchens, Cypress, TX residents have many design choices to chose from due to the area's subtropical climate. You can go airy and light, or modern and sleek. 
No matter what you choose, your kitchen will help you enjoy your pool and patio space for much of the year.
In the following article, we'll look at some fantastic outdoor kitchen design ideas and backyard musts.
1. Coverings for Outdoor Kitchens in Cypress, TX
With rain always a possibility in Cypress, an outdoor covering is a great idea for your backyard kitchen. You should match your covering with your overall aesthetic. Rough timbers always look good with brick.
Maybe you want steel to go with the clean lines of your stainless steel appliances and quartz countertops? If shade and protection from the elements are important to you, then a covering is a must.
2. Try a Built-In 
Many people are building their grills right into their kitchens. You can build in your countertops and workspace on either side of your grill.
A sink could be on one side and shelving for wood, charcoal, glasses, mixers, and decorations can be positioned within arm's reach. 
3. Cocktail Bar
Another popular kitchen is the minimalist cocktail bar. Use clean lines, leather, stainless steel stools, and detailed (yet abstract) tiles to put a modern spin on your cocktail bar by the pool. 
4. Rustic Roadhouse
If modern isn't your thing, embrace Texas-style with corrugated sheet metal, rough timbers, and a full bar. Don't forget to integrate some speakers for the right honky-tonk vibe.
5. Brick Pizza Oven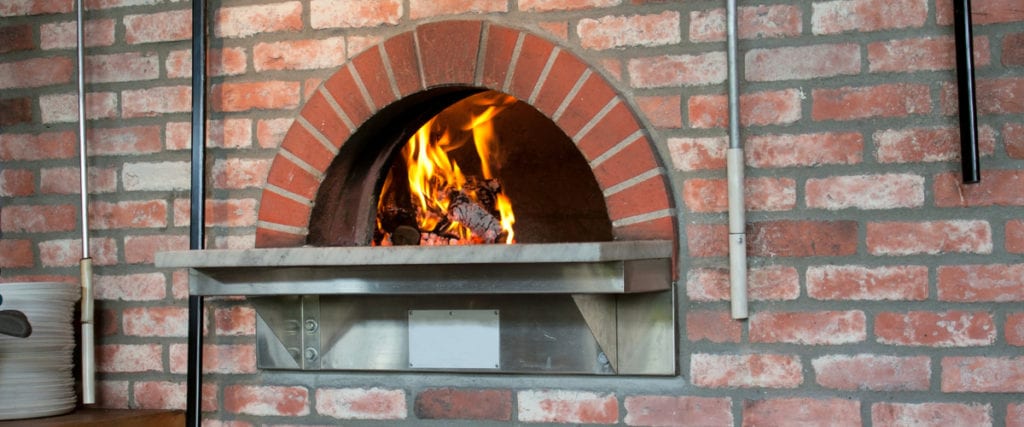 A wood-fired brick oven is a great way to create an interesting and fun focal point in your outdoor kitchen plans. These traditional Italian ovens are great for entertaining and they up the "wow!" factor for entertaining.
6. Wicker and Weavings
On the Gulf Coast, you can get away with the Caribbean feel of an island retreat. Integrate weaved materials, weathered-looking seating, and thatched roofing for a beach look to your outdoor kitchen designs. 
7. Hard as Stone
Stone is a great choice for your outdoor kitchen in Cypress. Functional, strong, and impervious to the Texas climate, stone comes in a cornucopia of styles and colors to fit almost any outdoor kitchen. 
8.  Airy Awnings
Another great idea for your outdoor kitchen is to keep things light. Try using a trellis or metal frame and adorn it with all-weather awnings and fabrics.
You'll have to be careful when those big storms come in from the Gulf, but for most of the year, you'll get nice shade and a breezy flap.
9. Always Keep It Cool
No matter what design style you choose for your kitchen — traditional, modern, or rustic — decide how much refrigeration you think you'll need upfront.
One of the reasons to invest so much into your outdoor kitchen is to entertain. That means avoiding trips in and out of your house for ice, drinks, and foodstuffs. Decide what refrigerator style you want (full? bar? ice chest?) before designing.
Fire and Fun
Outdoor kitchens are a great way to entertain on the patio or further enjoy your pool. Really, all you need is a little flame from the fireplace or grill, some comfy seating, and your favorite foods. 
How you customize these spaces should reflect your style and personality.
One thing is for sure when considering outdoor kitchens: Cypress, TX residents need to look no further than its neighbors for help with designing these great outdoor spaces. 
Ready to talk to one of our design specialists? Contact us today to get started on your outdoor kitchen.