Pool Remodel Ideas
Adding a pool to your Texas property can boost the value by over $50,220. To enjoy the full benefit of the increased value, your pool can't look outdated or run down. This means you may need to give your pool and deck area an update. 
A remodel can breathe life into your pool and give your home's value a healthy boost. But don't just redo what you already have. This is your chance to get creative and innovative.
These creative pool remodel ideas will inspire you to start planning your next backyard project.
1. LED Lighting
This type of lighting is not the old pool lights you're accustomed to. LED pool and spa lighting creates brilliant lighting for the perfect ambient glow. The water will glow in a single color of your choice or the system can be set to change colors.
LED lights come in a wide variety of beautiful colors, brightness levels, and are energy efficient. This makes them the ideal choice for your pool. 
2. Glow in the Dark Mosaic Tiles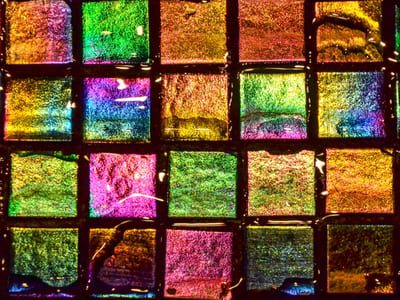 Want to add a little fun to your nighttime swimming? Think mosaic? Add these stunning tiles to your pool or patio area, then consider mixing in a few glow in the dark tiles. Enjoy their beauty during the day, then when the sun sets, you can turn out the lights for a stunning nighttime glow display. 
Artistic designs of flowers can be created or spread them sporadically to mimic the stars. Another option is to make them a safety feature. Line the edge of the stairs in the pool or on the patio. 
3. Fire Feature
If you have a larger budget to accommodate your swimming pool remodeling ideas, then consider adding a fire feature. The juxtaposition of the fire and water creates an upscale effect that gives your backyard a sense of resort luxury.
A simple idea is to add a gas-powered firepot or two. Another option is to combine the fire feature into your pool.
Create a line of fire that borders the pool. This could be the separator between your pool area and the connected hot tub.
If this is too much, why not add a firepit? You have the visual effect of the fire and water but more functionality. With a separate wood or gas-powered fire pit, you can gather around it during the colder months.
4. Beach Entry
Do you love the idea of slowly wading into your pool? A beach entry gives you that ability. Instead of having the typical pool steps, you could have a gently sloped walkway that gradually gets deeper as you enter the pool.
Now you have a cool place to set your beach chair while you soak up the rays. Or you have a shallow spot for the little ones to splash around.
Plan Your Woodlands TX Pool Remodel Today 
Hopefully, these four ideas have inspired you to begin planning your pool remodel. The advantage of these ideas is that it doesn't matter how big or small your budget or backyard is. You can adapt each of them to work with your planned pool remodel.
If you need assistance with planning your Woodlands Texas pool remodel, our experienced team of professionals can help. Feel free to take a look at our photo gallery to see the projects we have completed. We would love to add your Woodlands Texas pool remodel to our portfolio.
Contact our team today and let us provide you with amazing pool remodel ideas and bring your pool remodeling dreams to life. 
Note: We also do pool remodels in the areas of Houston, Cypress, Barker Cypress, Katy, Spring, Tomball, Magnolia, Montgomery and Conroe.